Warm up this weekend with BuckleDown!
Support BuckleDown Brewery and Central PTO.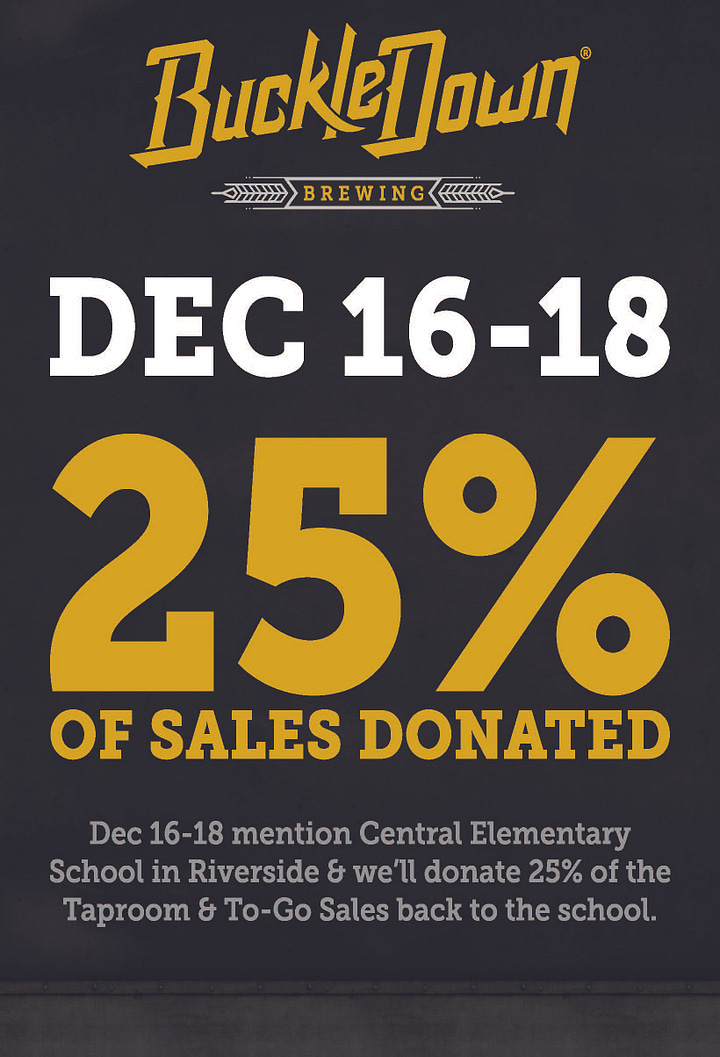 Don't forget! This weekend stop by BuckleDown Brewing to enjoy some tasty drinks or grab some to go! They will be donating 25% of sales back to Central PTO! Beer and seltzer 16oz 4 packs make great gifts and are a great addition to serve at your holiday party! 
The taproom is family friendly with arcade games, board games and some toys for the littles. Pick up some food on the way or enjoy soft pretzels and other snacks for sale. They also have wine cider and non-alcoholic drinks available!
Don't forget to mention that you are there for Central PTO!
This weekend's hours are...
Friday 3:00 p.m. to 10:00 p.m. 

Saturday 11:00 a.m. to 11:00 p.m.  Sunday 12:00 p.m. to 8:00 p.m.
BuckleDown is located at 8700 47th St. in Lyons.